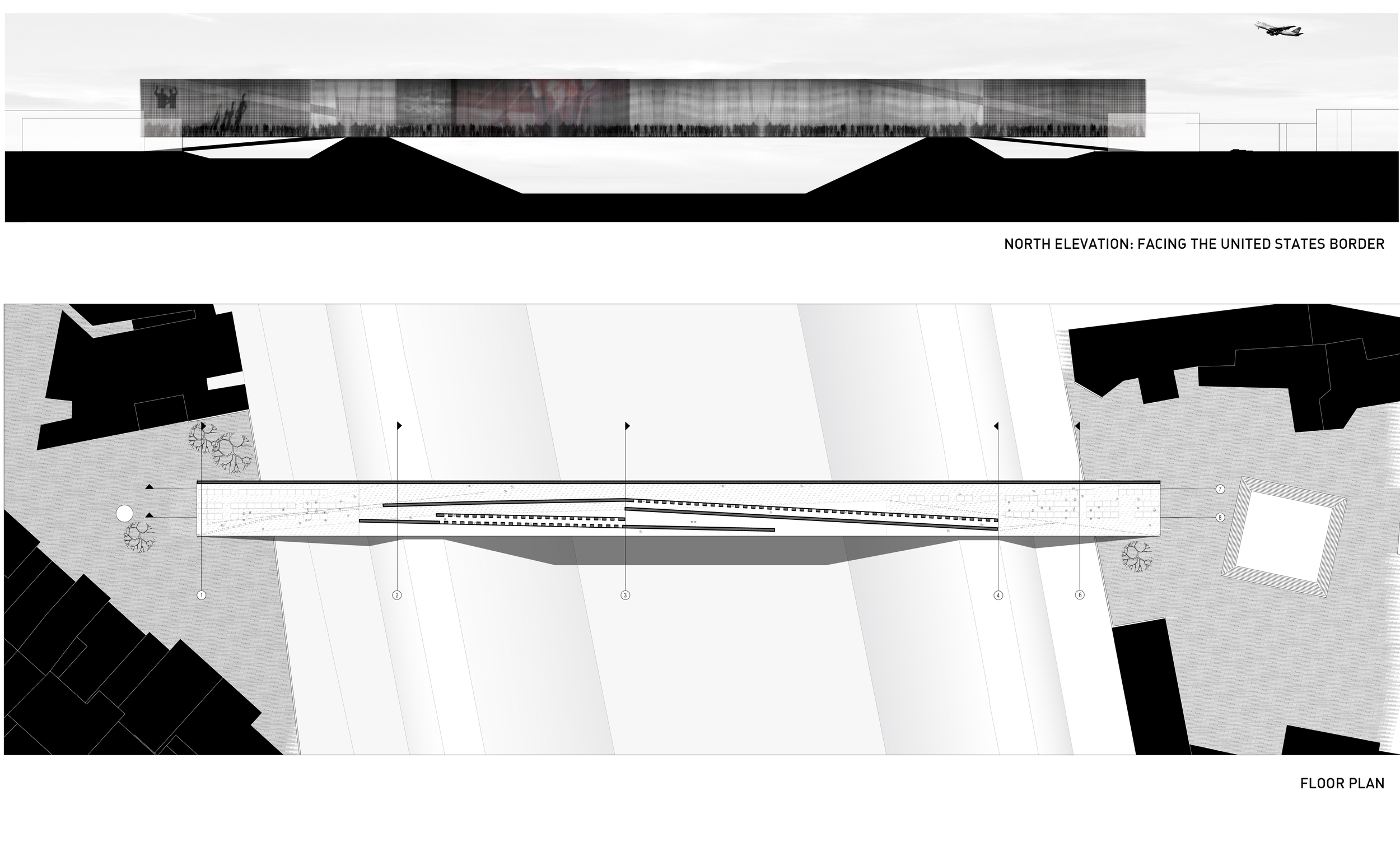 The Transcendental Telecommunications Bridge to Everywhere
This transcendental telecommunications bridge to everywhere replaces an existing pedestrian bridge in Tijuana, Mexico. The project is visible from the United States Border and the San Ysidro Border crossing, the most heavily trafficked border crossing in the world.
This new bridge serves two purposes. First and foremost, it is a venue where families of illegal immigrants to the United States may use Skype terminals to connect with their loved ones. Secondly, it is a monument to the tragic division of families, wrought by increased border enforcement.
The bridge is equipped with publicly accessible skype conferencing terminals, which Tijuana's residents and visitors may use to connect with their family members in the US. There, skype and internet based communication is readily available.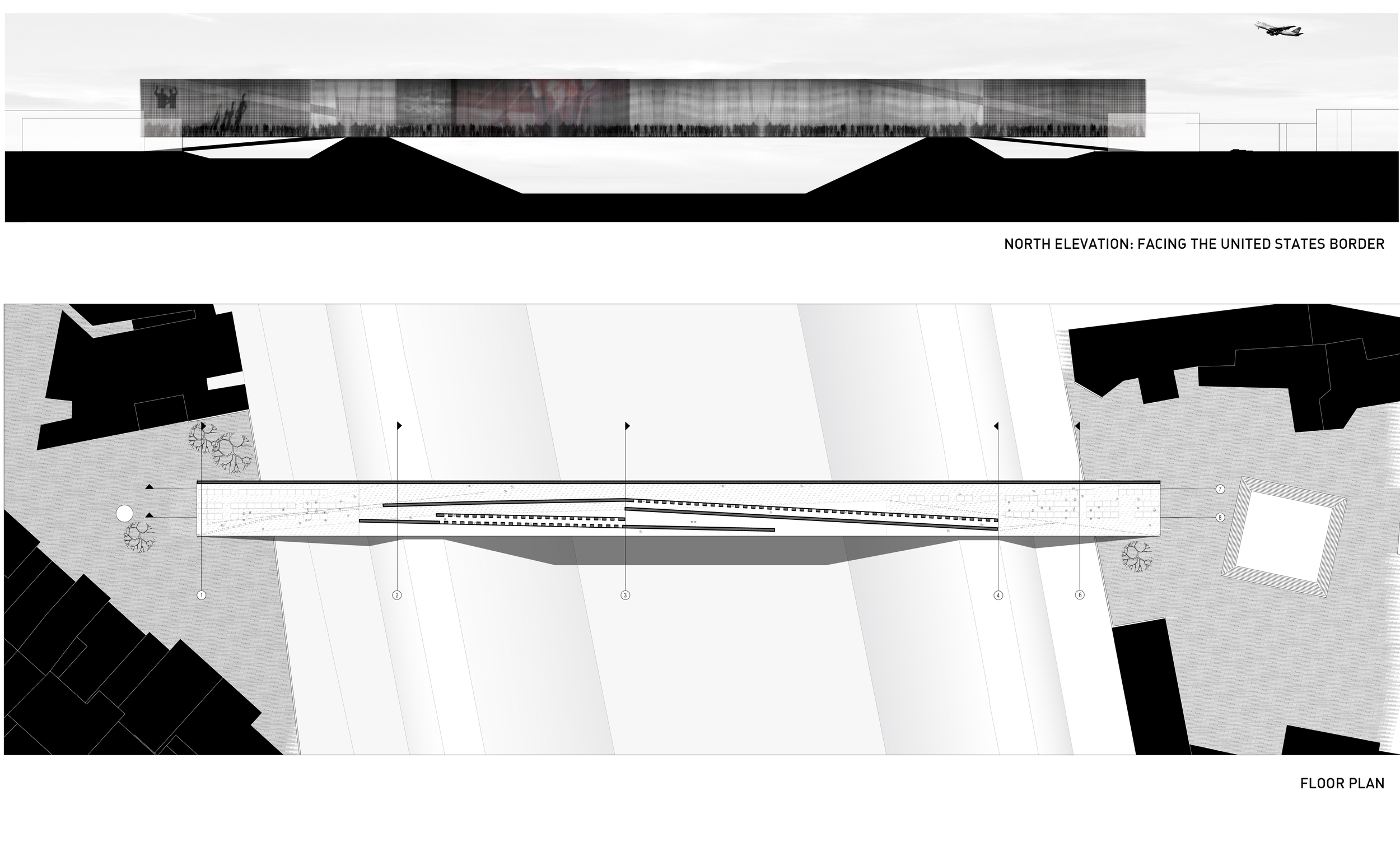 The project gives voice to the importance of these conversations by manifesting activity on the bridge through eery abstract displays across the 40' high, 900' long billboard-like facade facing the United States.
The displays are made possibly by end lit fiberoptic cables, which channel from spaces inside the bridge to the facade. At night, when shadows pass across the endlit cables inside the bridge, the manifest as shadows on the façade. During the day, the cables bring dappled light to the interior.
The interior of the projects is a linear grouping of dynamically torquing spaces, finished in the same, corrugated sheet metal material as the original US border wall.
A view of a contemplative interior space, lit by fiber optic cables, bringing daylight from outside.
The project stands as a symbol of the human desire to connect, in direct opposition to the ever impassible border wall, a manifestation of military might and the opposing human need to create separation.