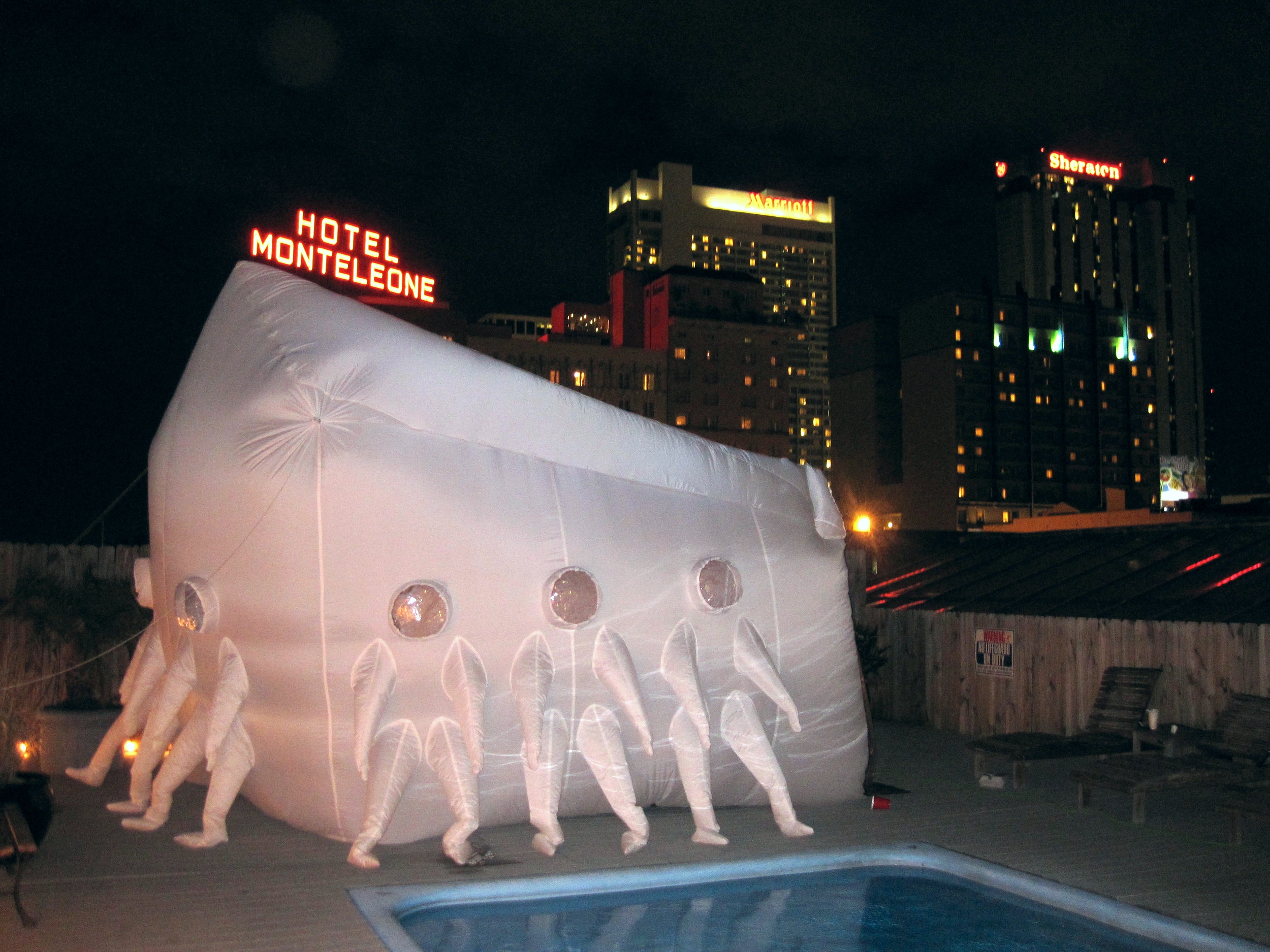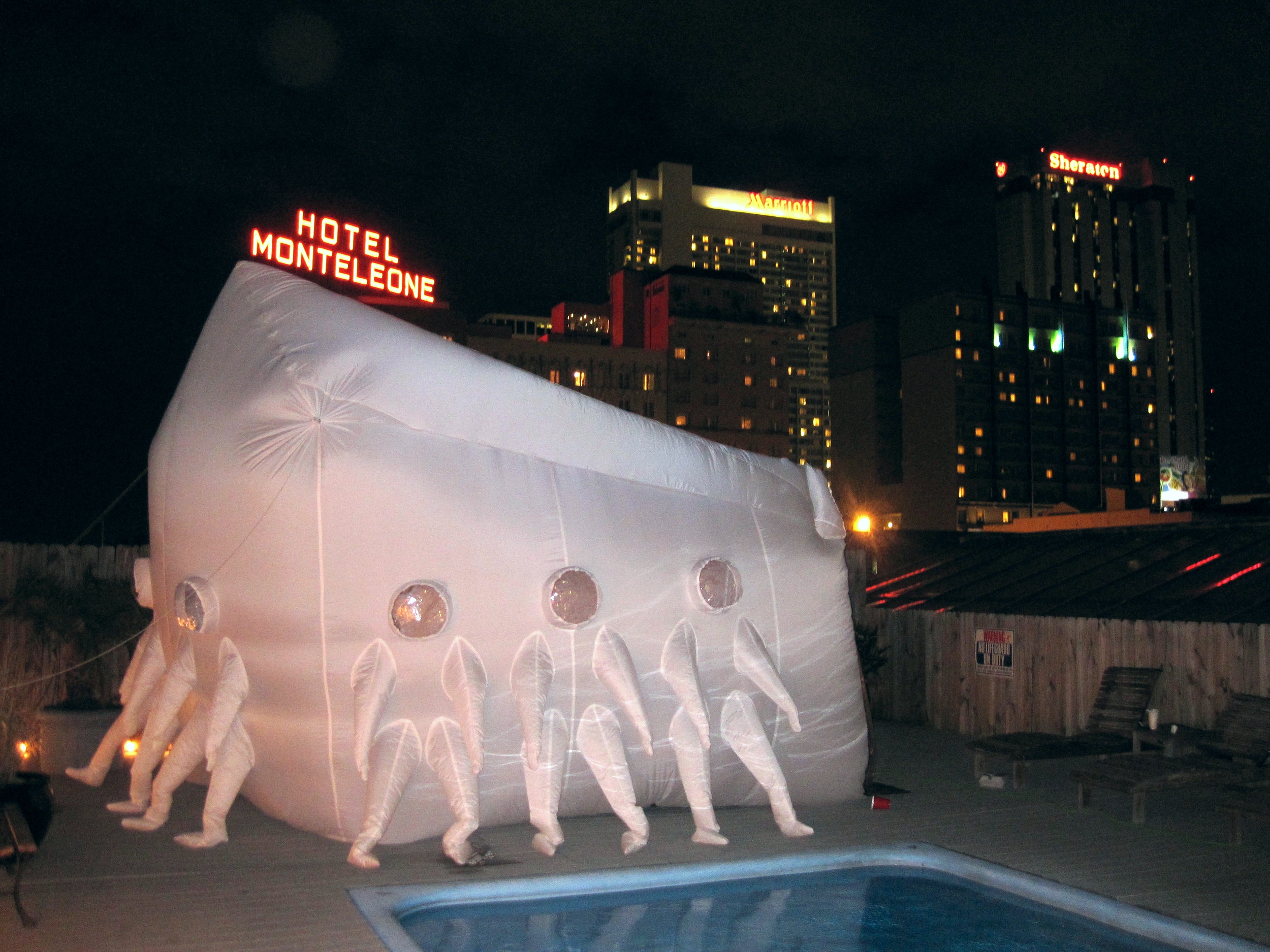 Itinerant Home
Conceived in 2009, four years after Hurricane Katrina ravaged New Orleans, Itinerant Home was commissioned by the New Orleans Chapter of the American Institute of Architects for the DesCours Festival. It was installed on a rooftop in the French Quarter.
The wearable, inflatable house shelters multiple wearers as they work together to navigate through the historic fabric of New Orleans. In this context, the project symbolizes and stimulates new ways of thinking about the architecture of home and the future of the city. It is a playful venue for conversation and exchange.
Mary Hale in the studio, fabricating the wearable inflatable house.